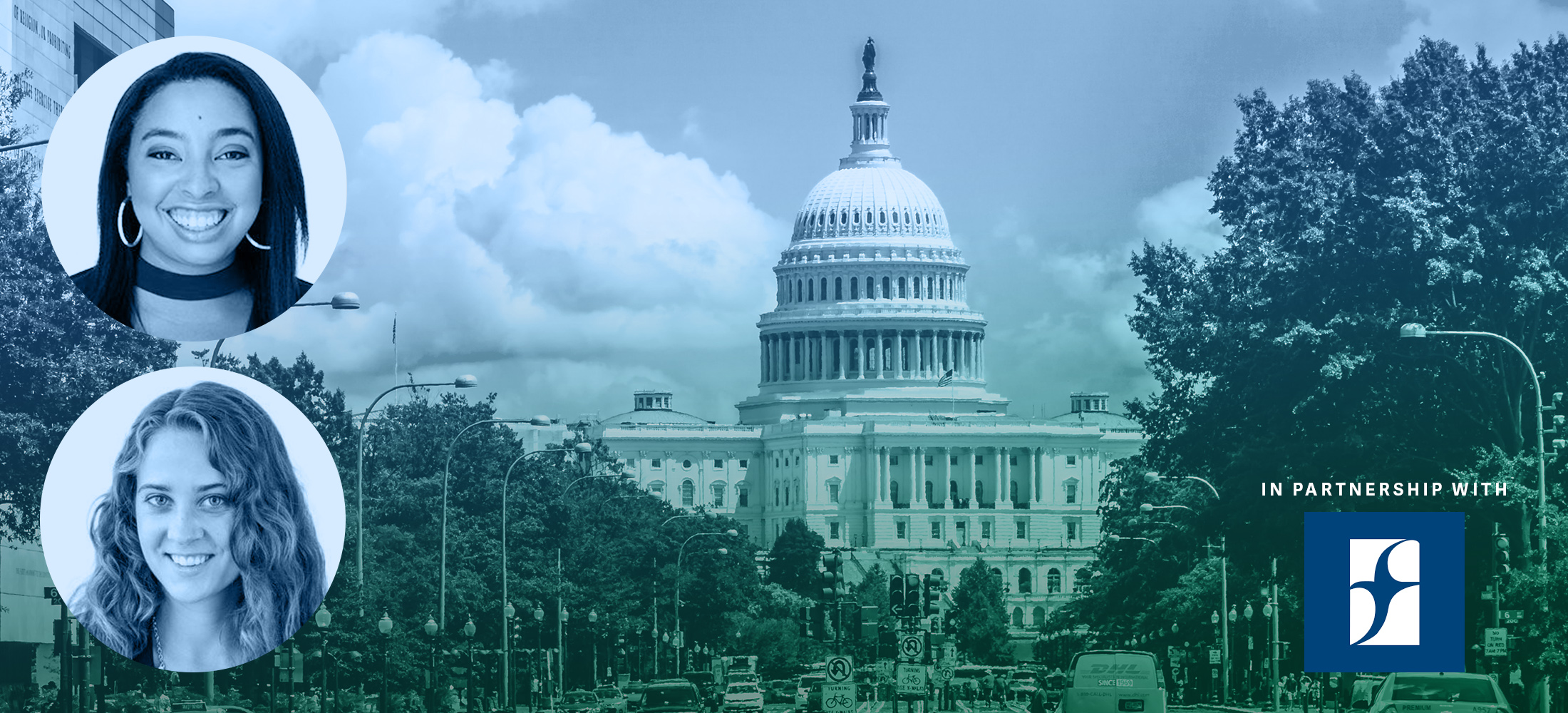 Join Envirorun DC for our next bi-monthly run featuring Emily Wirzba and Alicia Cannon from the Friends Committee on National Legislation. After a 3-4 mile run, we will learn about lobbying strategies to influence your delegates, and then we'll hear about pending climate legislation and the environmental impact of endless wars. This month, we are building lung strength AND training the muscles of our representative democracy. Come join us!
Our bi-monthly Speaker Series this month is located at the Friends Committee on National Legislation Office (Please enter the Quaker Welcome Center from the 2nd street courtyard, not the C Street side)!
About Emily Wirzba
Emily leads the Friends Committee on National Legislation's lobbying work to achieve bipartisan recognition of climate change and action in Congress. She currently serves as co-chair of the Washington Interreligious Staff Community's Energy and Ecology Working Group. While at FCNL, Emily's writing has appeared in The Hill, CNN, US News & World Report, Washington Times, OnFaith, Friends Journal, and Faith & Leadership.
About Alicia Cannon
Alicia is the Program Assistant for Sustainable Energy and Environment. She advocates for the preservation of the environment, recognition of climate change, and the enactment of legislation that promotes sustainable solutions to our current climate crisis. Alicia graduated magna cum laude from Villanova University with a B.A. in political science and minors in theology and Irish studies.
About Friends Committee on National Legislation
The Friends Committee on National Legislation lobbies Congress and the administration to advance peace, justice, opportunity, and environmental stewardship. Founded in 1943 by members of the Religious Society of Friends (Quakers), FCNL fields an expert team of lobbyists on Capitol Hill and works with a grassroots network of tens of thousands of people across the country to advance policies and priorities established by our governing General Committee. FCNL is a nonpartisan organization that seeks to live our values of integrity, simplicity, and peace as we build relationships across political divides to move policies forward.
---
Joining an Envirorun Event
Envirorun will meet at the Friends Committee on National Legislation office before going out on the fun run at 6:00 PM. There will be a place to store bags while runners are on the trails. After the run, we will return to the venue for networking and hear from the speaker at 7:00 pm. Non-runners welcome to join!
Envirorunners may store personal belongings, at your own risk, before the start of the Envirorun at the host location. The room will be monitored during the run, but again, please note that the host location and/or the Envirorun are not liable for theft or damage.
The Envirorun will provide a safety and route briefing before the runners begin, but Envirorun and/or the event sponsors are not liable for injury or damage caused because of participation in the fun run.
The networking session following the run is designed to provide an opportunity for connecting with the environmental community, with food and drink available for purchase.
We welcome you to wear your best enviro shirt and share #envirorun photos on Twitter (@envirorun) and Facebook (Envirorun). Prizes go to the top tweeters!